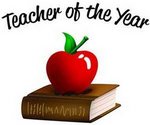 Deborah Hatchett, NBCT
Congratulations to Mrs. Deborah Hatchett for being selected as Greenwood Elementary's Teacher of the Year. Mrs. Hatchett is a National Board Certified Teacher and teaches Kindergarten students. She received a Bachelor of Science Degree from Cameron University and a Master of Arts Degree from the University of Alabama at Birmingham (UAB). She has been working with children for over 20 years.
CONGRATULATIONS, Mrs. Hatchett!!!