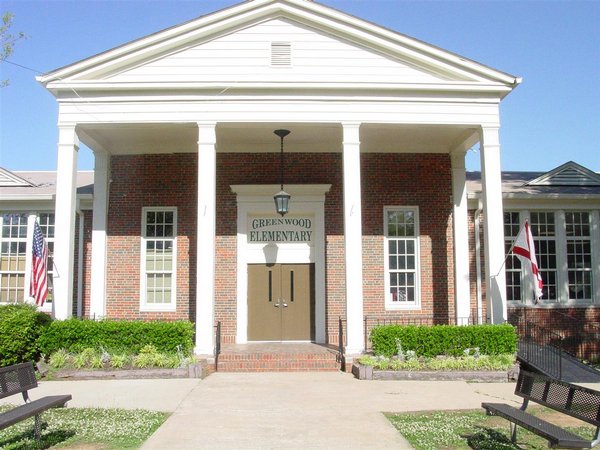 Greenwood Elementary School was constructed in 1937 by the federal government with Work Project Administration/Work Progress Administrational Labor (WPA). The community of Greenwood, with 83 houses was a New Deal experiment to provide home ownership and acreage during the depression to people with limited incomes. The original school building housed grades 1-9 and was operated by the Jefferson County School System. The annex with six rooms, was constructed in 1945. In 1959, the Greenwood Junior High School was constructed to house grades 7-9. The other, older buildings at the time, became Greenwood Elementary with grades 1-6, the Greenwood community became a part of the city of Bessemer by decision of the voters of the area.

In the fall of 1966, the operation of Greenwood Elementary School was taken over by the Bessemer Board of Education. During the second term of the 1970-1971 school year, the elementary school began serving only the Greenwood students in grades 1-8 who lived inside the Bessemer city limits. At that time, the bussing of students by Jefferson County to the Bessemer Greenwood School was discontinued. All students who attended the Bessemer Greenwood School were transported to the Jefferson County Greenwood School. Presently, Greenwood educates students in grades K-5.

The Greenwood community is rich in history and tradition. There is a strong feeling of community support for the school and students. This is evident through parental and community support. Some grandparents and parents of the present student population were students of this school. Additionally, one member of our present staff is a product of Greenwood Elementary School.

Greenwood is fully accredited by the Southern Association of Colleges and Schools. It is an academically sound school, consistently meeting Alabama's Annual Yearly Progress (AYP).